Warframe Gets A Huge Graphical Overhaul In The Plains of Eidolon Remaster Update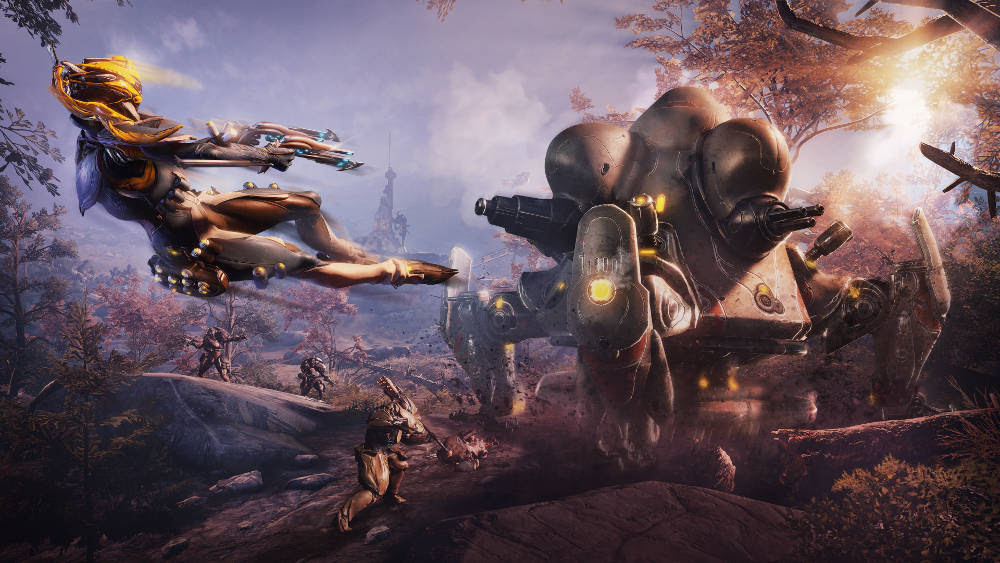 Warframe has now received its new Plains of Eidolon Remaster update, renewing the open-world in-game location with a pretty mighty graphical overhaul.
The update is said to deliver "dynamic lighting, textures and atmosphere, resurfaced terrain for better K-Drive Hoverboard action, and introduces conservation and a new Grineer menace, the wily Tusk Thumpers". New, advanced lighting techniques will also affect the day-night cycle with changes to the game's light and shadows.
You should notice rays of light bursting through the more detailed trees and crisp new detail in the foliage and the landscape around you. You can see some of the differences in the trailer above (although it's worth pointing out that the footage presented there is for the PC build and will naturally look considerably better than the Switch version).
Just like the main game, this new Plains of Eidolon Remaster update is entirely free, so you can go ahead and download it without ruining your bank balance. The update will bring the total file size of the game to somewhere around 20.5 GB, however, so you'll probably want to make sure you have a micro SD card handy.
Are you a keen Warframe player? Will you be checking out the new update? Tell us below.