Rocket League's Third Rocket Pass Introduces Weekly Challenges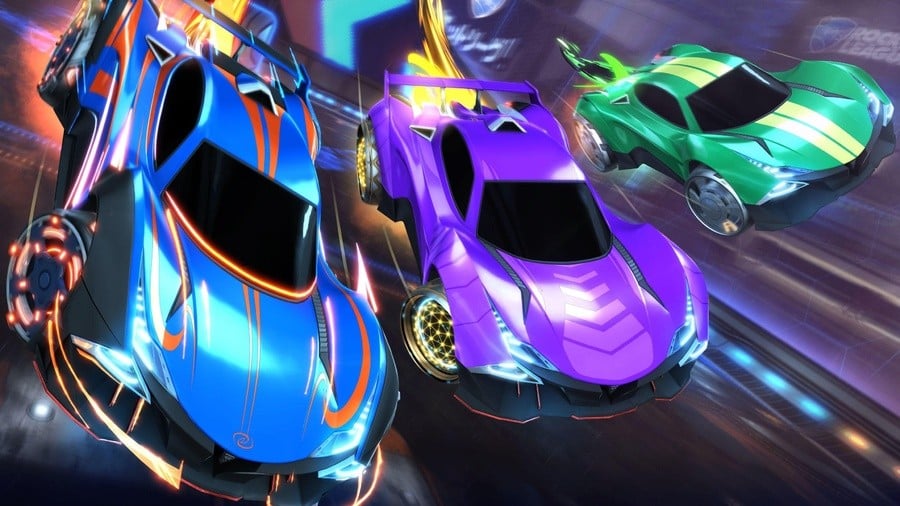 For some people, Rocket League is just another video game. For others, it's a way of life. If you do live and breathe this rocket-powered take on soccer, you're probably busy grinding away on a regular basis trying to unlock rarer cars and cosmetics.
If you're looking to stand out from the rest of the competition next time you're in the arena, the third rocket pass arriving next week on 17th April might be of interest to you. Not only will it introduce a brand new lineup of items to unlock, but you'll also gain access to free and premium weekly challenges. These will give you regular goals to achieve and help you tier up faster in Rocket Pass 3 so you can unlock more rewards.
Here's a bit about the items in the third pass:
Rocket Pass 3 will feature 20+ items in the Free track, and 50+ additional items in the Rocket Pass Premium Track, including the all-new Guardian Battle-Car. Plus, there are Decryptors to earn on the Free track and a total of 10 Keys in Rocket Pass Premium.
The Pro Tiers are back! Pro Tiers (i.e. past Tier 70) will grant Painted items from Rocket Pass 3, and will have a chance of being Certified or Special Edition. As always, rewards earned from the Pro Tiers in Rocket Pass 3 are tradable.
And here are the finer details:
Rocket Pass Premium for Rocket Pass 3 is the same price as previous Rocket Passes (10 Keys).
Rocket Pass 3 will have both Free and Premium Tiers, just like Rocket Pass 1 and 2.
Rocket Pass 3 will have Weekly Challenges for both Free and Premium tracks.
The Free track will have three Weekly Challenges and those with Rocket Pass Premium will get three additional Weekly Challenges.
Challenges expire each Wednesday at 10 a.m. PDT (5:00 p.m. UTC) during Rocket Pass 3, and new challenges will become active at that time.
Weekly Challenges must be completed within their active week.
You cannot go back and complete expired challenges once their week has passed.
If you purchase Rocket Pass Premium in a later week during the Rocket Pass 3, you will receive Tier Points for completed Challenges from previous weeks.
Last of all is a new trailer:
For more information about Rocket Pass 3 and the weekly challenges, visit the official game site.
Are you still playing Rocket League on the Switch? Will you be revisiting this game to unlock some new items? Tell us down in the comments.