Tabletop Strategy RPG For The King Is Getting A Signature Edition Switch Release
Curve Digital has revealed that the strategic RPG, For The King, is heading to Nintendo Switch on 9th May.
The game blends tabletop and roguelike elements in what is said to be an "incredibly replayable" and challenging adventure. You must venture into the lands of Fahrul, where you'll discover that every playthrough is unique with procedural maps, quests, and events. Here's a quick summary of the plot:
The King is dead, murdered by an unknown assailant. Now the once peaceful kingdom of Fahrul is in chaos. With nowhere left to turn and stretched beyond her means, the queen has put out a desperate plea to the citizens of the land to rise up and stem the tide of impending doom. Will you put an end to the Chaos?
That's not all, though, as it has also been revealed that the game will benefit from a Signature Edition release. The Signature Edition will include the goodies listed below, with pre-orders expected to go live on the site tomorrow. Note that this physical edition launches slightly later on the 24th May, and that a standard edition (without the extras) is also available through Amazon.
Full region-free game
Original soundtrack
Numbered certificate
Player guide
Shield keyring
Axe enamel pin
Chaos enamel pin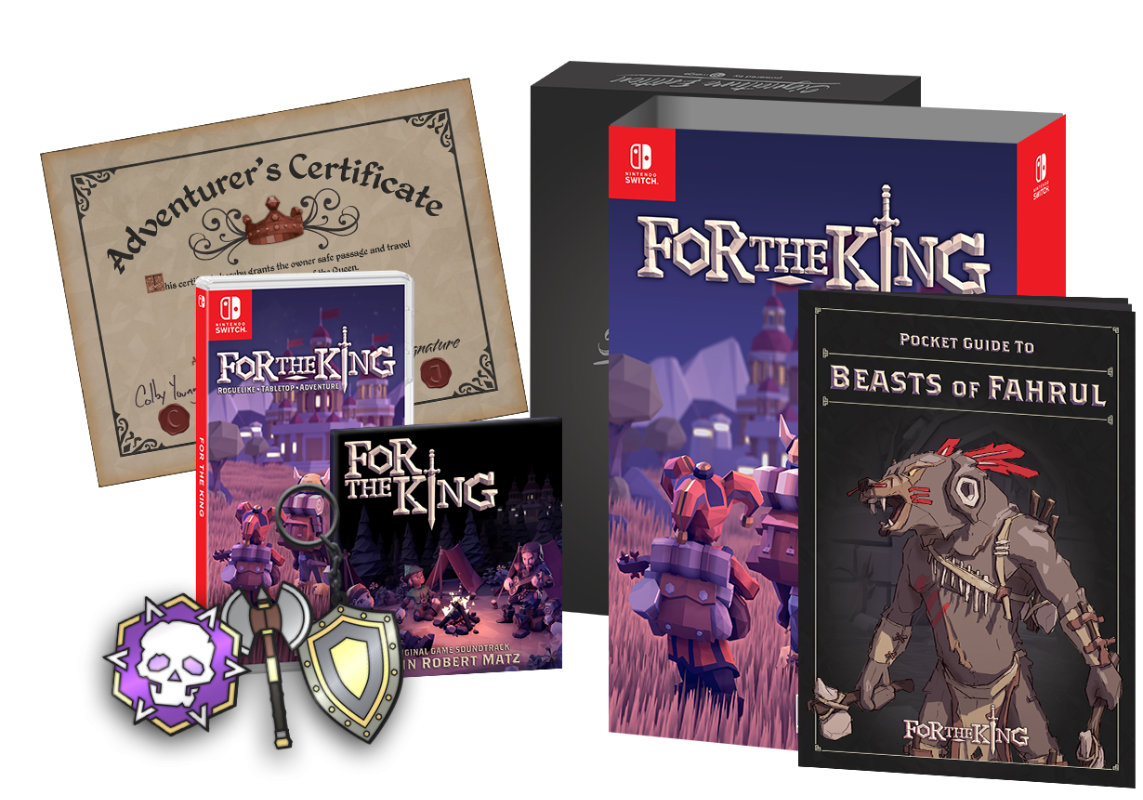 As a nice bonus, the console editions of the game will include all free updates previously available in the PC version. That includes the Dungeon Crawl, Frozen Expanse, Hildebrant's Cellar, Gold Rush and Into The Deep adventures.
Will you be picking this one up on Switch? Tempted by the Signature Edition? Let us know below.